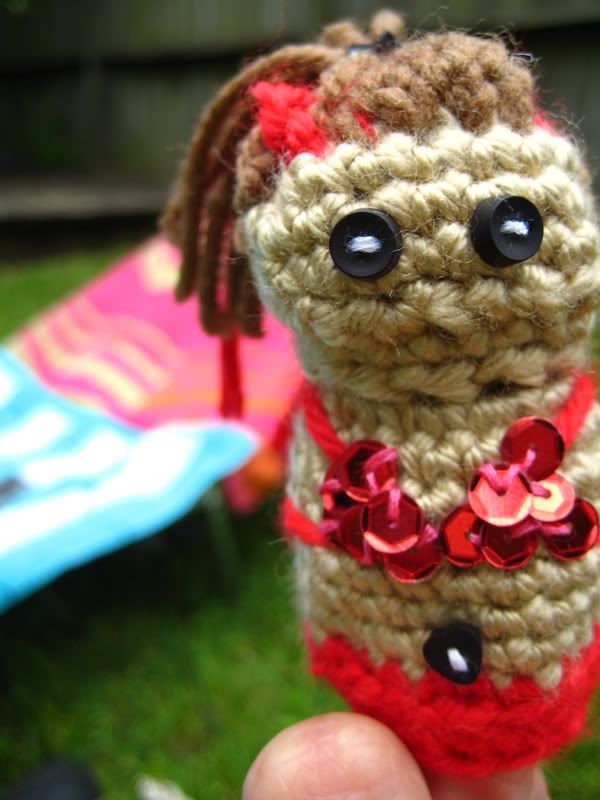 Bella has a heart-shaped belly button and loves to lay under the sun and get tan.
Whenever Bella lays-out she wears her red bikini that matches her red highlights.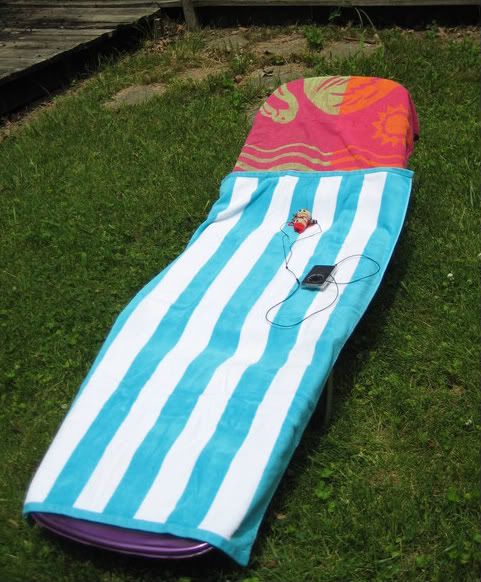 Today Bella listened to an audiobook on her ipod. It was
The Water Mirror
by Kai Meyer
.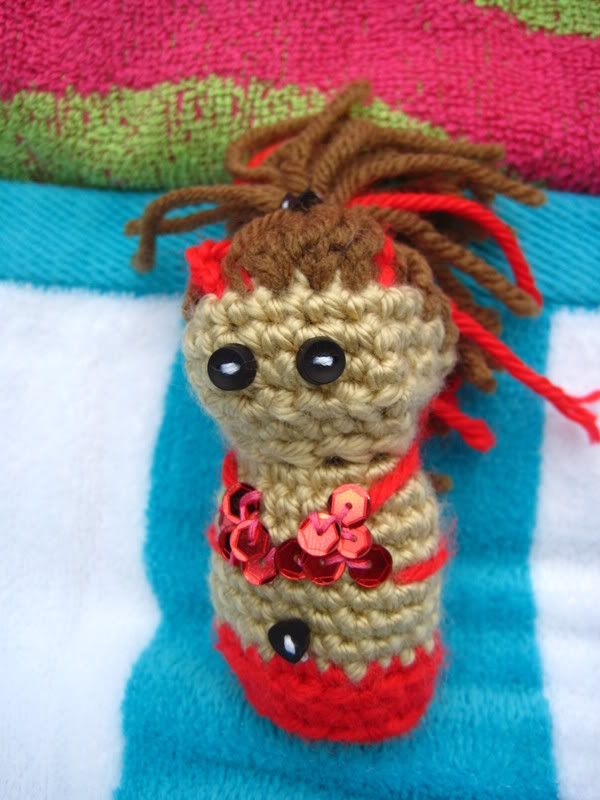 Bella loves the sun and her sparkly bikini that matches her hair.